Our new laser cutter has arrived! Thanks to EDUCAUSE and HP for helping make this dream a reality. A laser cutter is a digital fabrication machine that can engrave or cut with precision into a wide range of materials like plastics, wood, leather, fabric, and paper. This enables a new range of possibilities for faculty learning goals and student projects.
This laser cutter will enhance the work in Visiting Assistant Professor of Literature Andrew Rippeon's letterpress studio, allowing the creation of new printing materials (which we plan to incorporate into augmented reality explorations). Laser cutting will also be useful for our Theatre and Art Departments in a wide range of applications including set design, puppetry, and photography.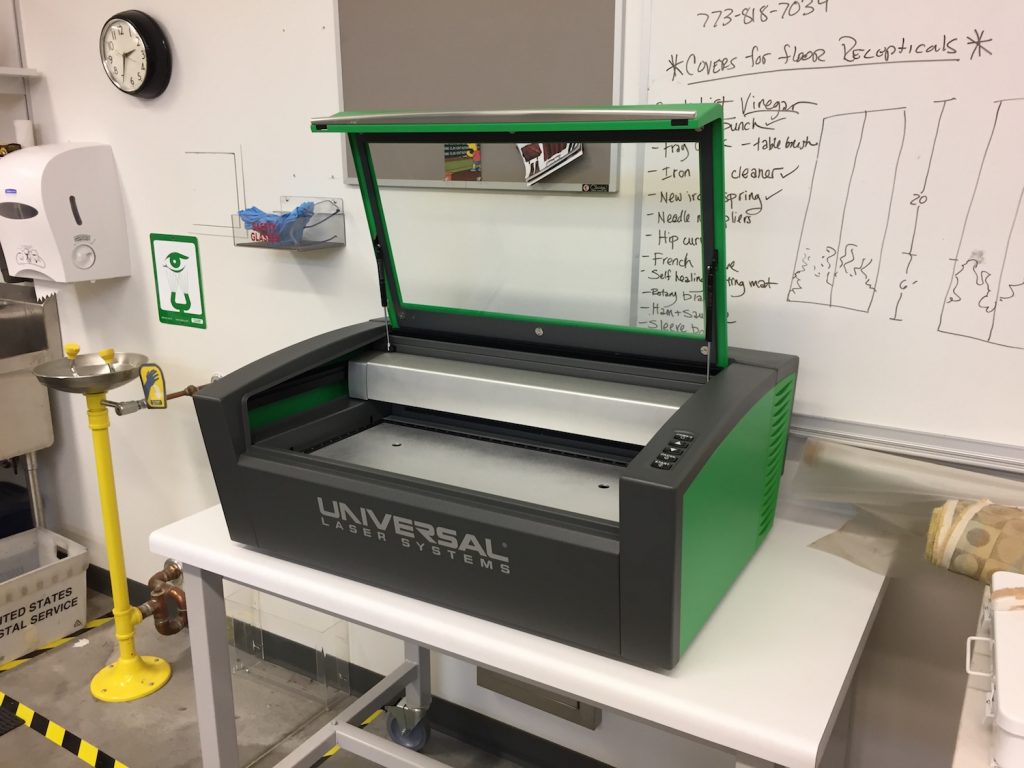 Our laser cutter is Universal Laser Systems' VLS 3.50. Universal is a highly regarded leader in the field, known for their easy to use, professional grade lasers and their user software interface. Specifically, Universal's material library with presets for specific materials and their 1-Touch Photo software for easily processing photographic images for engraving make them ideal for an educational learning environment. Our laser cutter is two feet by one foot, allowing us to easily use standard wood sizes. In consultation with Physical Plant and several interested faculty and staff about needs and safety, our laser cutter will be housed in the Theatre Department's costume shop, pending a future space for 3D and digital fabrication technologies.