Virtual Reality Orchestra Conducting
Students learn the elements of conducting, including baton technique, aural perception, rehearsal techniques and score study (both instrumental and choral) in Conducting (MUSIC 316). Prerequisite, any 200-level full-credit music course. Concurrent participation in a conducted college ensemble required (Choir, Masterworks Chorale, Orchestra).
The primary objective of the course is to provide students with instruction and practical experience in basic methods and techniques of orchestral conducting.
To better prepare her students for the auditory and visual experience of conducting an orchestra, Buchman worked with Ben Salzman of the LITS Research and Instructional Design Team to create an immersive 3D 8k 360 video from the point of view of the podium so that her students can practice performing Brahms Symphony No. 3 in a fully immersive VR experience. As a final project for the class, students will be given the opportunity to then conduct the orchestra in May. Their performance will also be recorded from the student's point of view in 360 which will allow the faculty member and students an immersive opportunity for assessment in VR.
Heather Buchman, Professor of Music, teaches this course in the spring semester.  Professor Buchman is the director of the Hamilton College Orchestra and the Chamber Music program. She also serves as Education and Outreach Conductor for Symphoria, Syracuse's professional orchestra.
---
---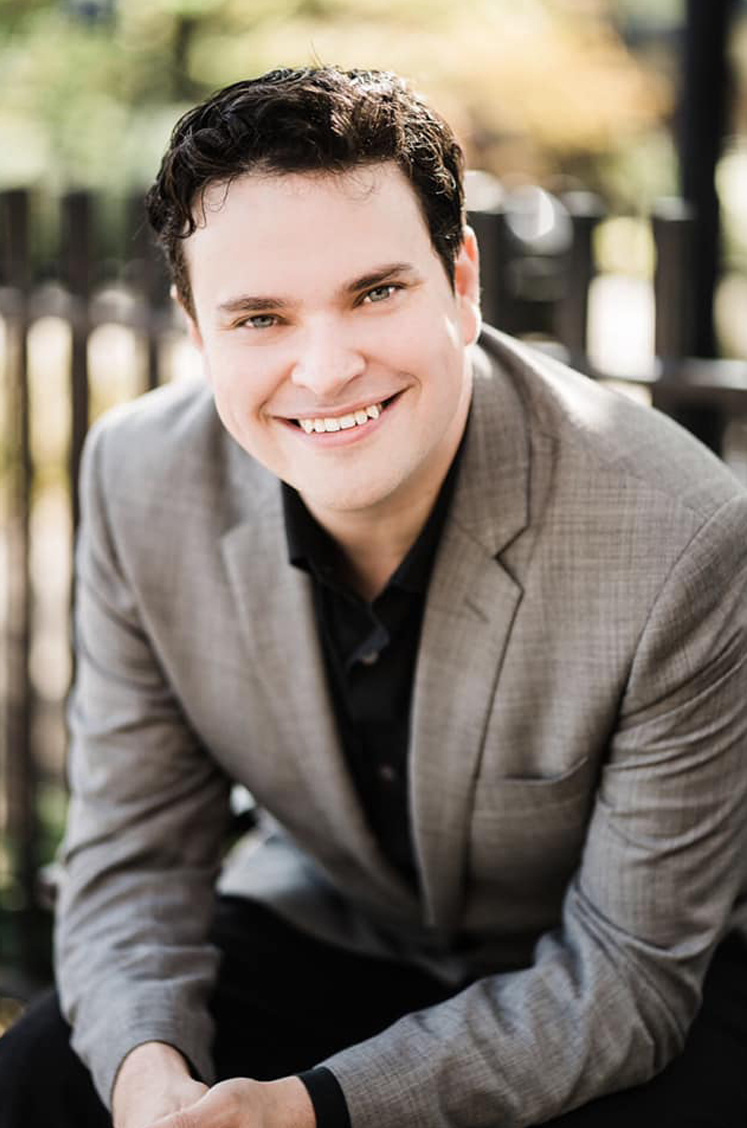 Ben Salzman
INSTRUCTIONAL DESIGNER AND 3D TECHNOLOGY SPECIALIST